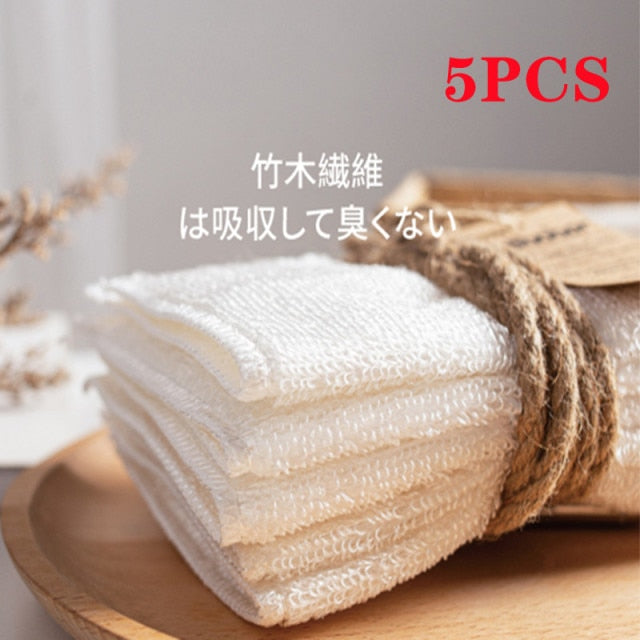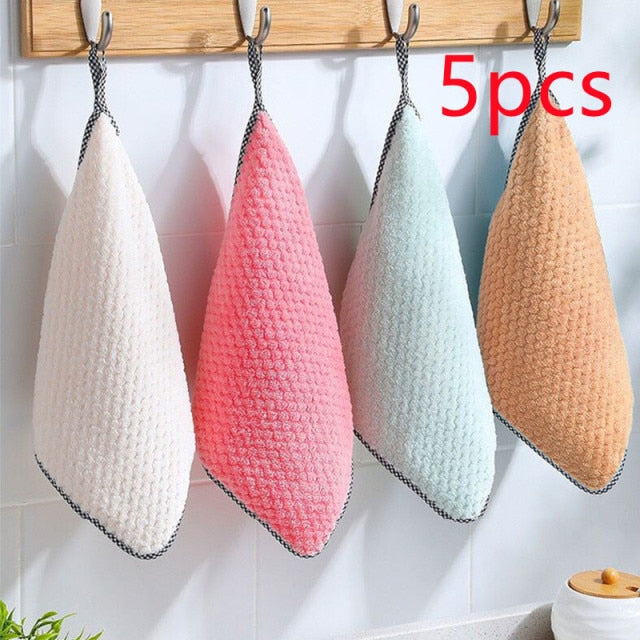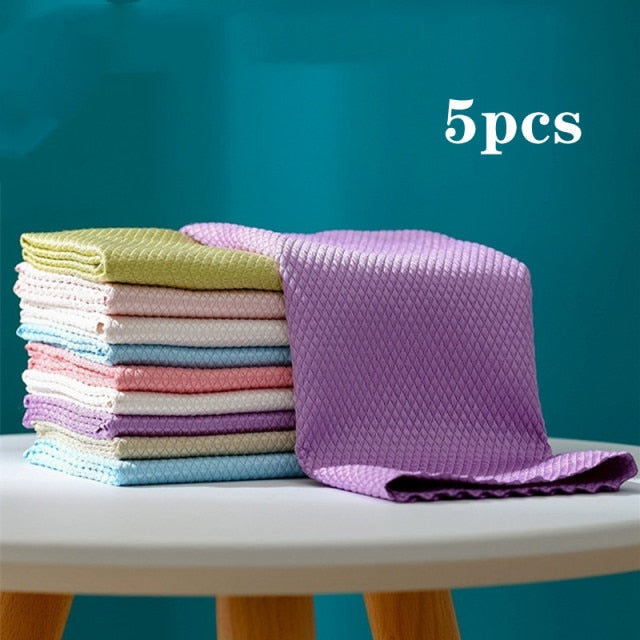 Reusable Kitchen Towel
---
Are you tired of scrubbing dishes and cooking surfaces without getting them truly clean? Hate the way your dish towel always leaves lint behind? If so, our Kitchen Towel is exactly what you need! Made with environmentally friendly and durable materials, this soft and comfortable towel is perfect for cleaning all kinds of surfaces without leaving any watermarks or streaks behind. Plus, it's easy to clean and antibacterial, so you can rest assured that your family is always using a clean towel. Get one today and see the difference for yourself!
1,Product A specifications:
Material : Coral Fleece
Color : Pink, Green, Brown, White and Random Color
Size : About 22*22cm
Package Includes : 5pcs (not one roll)

2, Product B specification
Material: Microfiber
Size: 25*25cm
Microfiber, Strong Decontamination
Thick material for easy cleaning
Skin-Friendly, Safe, Environmentally Friendly
Package Includes: 5pcs of Kitchen Towels
 
3, Product C specification
Material: Bamboo Fiber/Wood Fiber
Specification: 23*18cm
Quantity: 5 Pieces/Package
Uses: Tableware, Kitchenware, Stove, Stainless Steel, etc.

 
4, Product D specification
Efficient Glass Cleaning Towel
Type: Scourer
Material: Microfiber
Color: Random Color
Product Size: About 25 * 25cm
Package Includes: 5pcs / 10pcs of Kitchen Towels